ComicsPRO is excited to announce that Nick Barrucci, CEO/Publisher of Dynamite Entertainment, will be the Keynote Speaker for the 2020 Comic Industry Conference sponsored by ComicsPRO. The Conference will be held in Portland, Oregon from February 20-22, 2020.
"I'm thrilled that Nick is speaking at our event," said Marco Davanzo, Executive Director of ComicsPRO.   "He's been in the business for 37 years and has a great knowledge of the comics industry.  His enthusiasm is second to none.  And he's worked as both a retailer and a publisher.   I'm really looking forward to his speech"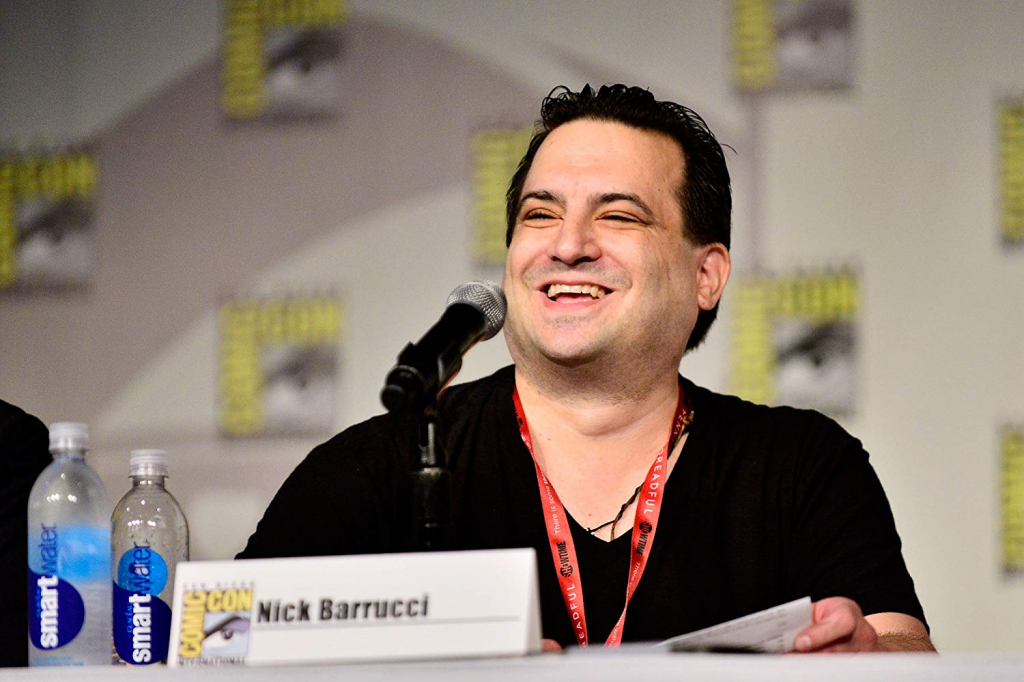 "It's an honor to be chosen this year to be the keynote speaker at ComicsPro, such an integral event to our industry that we all love so much.," said Nick Barrucci, Dynamite CEO and Publisher. "At Dynamite we've been fortunate to have great successes recently on The Boys, Vampirella, Red Sonja and becoming a Premier Publisher. This is all thanks to stellar work from our creators and staff, trust from retailers and fans, and additional important industry factors that I hope to discuss at the conference with peers."
Raised on the streets of South Philadelphia, Nicola (Nick) Barrucci has long been a fan of the comic book art form and credits them for helping develop his English. After buying packs of comics with ripped covers and being given Marvel's Pope John Paul II promotional comic, he finally found a store to buy as many comics as he could afford. Starting off as a weekend warrior traveling around the country from convention to convention as a reseller, Barrucci soon started up Dynamic Forces. Working with some of the top creators in the burgeoning independent boom, as well as established publishers big and small, DF to this day continues to be the leading force in signed books and collectibles. Out of that came an opportunity to publish a comic book, and with the first issue of Army of Darkness, Dynamite Entertainment became a major force in the business. The library, attention and acclaim continued to build with owned and licensed properties like Red Sonja, The Boys, Vampirella, Chaos!, Game of Thrones, John Wick and more. 2019 marked the 15th anniversary of Dynamite, 37 years overall in the business for Nick, and he looks forward to many more.
About Dynamite Entertainment – Dynamite was founded in 2004 and is home to several best-selling comic book titles and properties, including The Boys, The Shadow, Red Sonja, Warlord of Mars, Bionic Man, A Game of Thrones, and more. Dynamite owns and controls an extensive library with over 3,000 characters (which includes the Harris Comics and Chaos Comics properties), such as Vampirella, Pantha, Evil Ernie, Smiley the Psychotic Button, Chastity, and Peter Cannon: Thunderbolt. In addition to their critically-acclaimed titles and bestselling comics, Dynamite works with some of the most high-profile creators in comics and entertainment, including Kevin Smith, Alex Ross, Neil Gaiman, Andy Diggle, John Cassaday, Garth Ennis, Jae Lee, Marc Guggenheim, Mike Carey, Jim Krueger, Greg Pak, Brett Matthews, Matt Wagner, Gail Simone, Steve Niles, James Robinson, and a host of up-and-coming new talent. Dynamite is consistently ranked in the upper tiers of comic book publishers and several of their titles – including Alex Ross and Jim Krueger's Project Superpowers – have debuted in the Top Ten lists produced by Diamond Comics Distributors. In 2005, Diamond awarded the company a GEM award for Best New Publisher and another GEM in 2006 for Comics Publisher of the Year (under 5%) and again in 2011. The company has also been nominated for and won several industry awards, including the prestigious Harvey and Eisner Awards. For more information visit https://www.dynamite.com/

About ComicsPRO – ComicsPRO is the comics' industry trade organization dedicated to the progress of direct market comic book retailers. The goals of ComicsPRO are to help direct market retailers speak with a single, strong voice on important industry issues, to provide educational and mentoring opportunities to current and future retailers, and to offer opportunities for retailers to reduce fixed costs. For more information about ComicsPRO, please visit www.comicspro.org.
About the Comic Industry Conference sponsored by ComicsPro – The COMICSPRO COMIC INDUSTRY CONFERENCE is considered by many to be the most useful and productive retailer-vendor interactive conference in the industry. It usually takes place in the first quarter of the year. It is a chance for ALL store-front comic retailers (ComicsPRO members and non-members) to meet with comic publishers and distributors and other pop culture wholesalers. For more information please visit www.comicspro.org.